My Blog
Posts for: December, 2020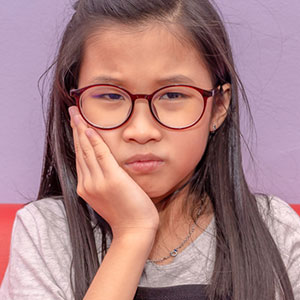 Perhaps the only thing worse than having a toothache of your own is when your child has one. Tooth pain can be a miserable experience, especially for children. It can also be confusing about what to do to deal with it.
Fortunately, a toothache usually isn't a dental emergency, so take a deep breath. Here's what you should do if your child is experiencing tooth pain.
Get the 411 from them. Before you call the dentist, find out more first about the tooth pain from your child with a few probing questions: Where exactly does it hurt? Do you feel it all through your mouth or just in one place? Is it all the time, or just when you bite down? When did it start? You may not get the same level of detail as you would from an adult, but even a little information helps.
Take a look in their mouth. There are a lot of causes for toothache like a decayed tooth or abscessed gums. See if any of the teeth look abnormal or if the gums are swollen. You might also find a piece of food or other particle wedged between the teeth causing the pain. In that case, a little dental floss might relieve the problem.
Ease the pain. While you're waiting on your dental appointment, you can help relieve some of their discomfort by giving them a child-appropriate dose of ibuprofen or acetaminophen. You can also apply an ice pack on the outside of the jaw for five minutes on, then five minutes off to decrease swelling. Under no circumstances, however, should you give your child aspirin or rub it on the gums.
See the dentist. It's always a good idea to follow up with the dentist, even if the pain subsides. In most cases, you may be able to wait until the next day. There are, however, circumstances that call for a visit as soon as possible: if the child is running a fever and/or has facial swelling; or if the tooth pain seems to be related to an injury or trauma.
It can be unsettling as a parent when your child has a toothache. But knowing what to do can help you stay calm and get them the care they need.
If you would like more information on pediatric dental care, please contact us or schedule an appointment for a consultation. You can also learn more about this topic by reading the Dear Doctor magazine article "A Child's Toothache."

Dental patients have amazing options for tooth replacement. Dental implants, for example, can replace the entire tooth, root and crown, giving patients a new tooth nearly as good as the old one.
Nearly—but not exact. Even implants can't match the full benefits of a natural tooth, including one in less than perfect shape. Our first goal as dentists, then, is to save a diseased tooth if at all practical before considering replacing it.
That often involves a root canal treatment to address decay threatening a tooth's interior. The procedure requires drilling into the tooth to access its innermost pulp, cleaning out the pulp and root canals, and then filling the empty spaces. Since all dentists are trained in basic root canal treatment, your general dentist may be able to perform it.
But some dental situations call for more advanced endodontics, the dental specialty for treating disease and other problems inside a tooth. So, in what situations would you see an endodontist?
When your dentist refers you. Your dentist wants you to receive the level of treatment necessary to save your tooth. After examination, they may determine your situation would be better served by the advanced training, equipment and techniques (including surgery) of an endodontist.
When your tooth has complications. Patients often need an endodontist when existing factors complicate treatment of advanced tooth decay. A patient may have dental pain that's difficult to pinpoint, requiring the diagnostic resources of an endodontist. It's also common for a tooth's root canal network to be highly intricate, and which respond better to treatment with specialized endodontic tools and techniques.
When root canal treatment fails. Most root canal treatments are successful in protecting the tooth from further infection. That said, it's still possible for a root-canaled tooth to become re-infected or develop more problems. Again, an endodontist and their "tool chest" re-treating a root-canaled tooth may be the best option for saving it.
You also don't have to wait for a referral—you can see an endodontist if you believe they would be best to treat your decayed tooth. You can find one near you by visiting an online endodontist directory at www.aae.org/find. An endodontist may be the lifesaver your diseased tooth needs.
If you would like more information on saving a tooth through endodontic treatment, please contact us or schedule an appointment for a consultation.