My Blog
Posts for: November, 2018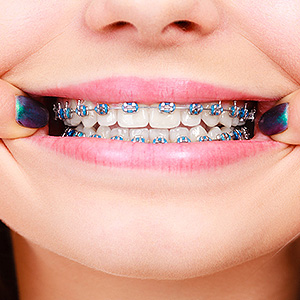 Moving teeth to better positions through orthodontics not only improves dental function and health, it can vastly improve your appearance. But to achieve a result that continues to be attractive as you age requires thorough planning and forethought.
That's because your body continues to change all during life. While the most accelerated growth happens in childhood and adolescence, even older adults continue to change, especially in their facial features. A good deal of research has helped identify and catalog these changes, which orthodontists now incorporate into their corrective treatments for poor bites (malocclusions).
For example, the lips grow until they reach their maximum thickness in girls usually around age 14 and boys age 16. But researchers have also found lip thickness gradually diminishes for most people beginning in their late teens until about age 80. In other words, the appearance of your lips in your elderly years will be vastly different than in your teens. The same holds true for other facial features: our facial profile flattens as the nose becomes longer and more pronounced while the lower part of the face shortens.
Using this knowledge of the effects of aging on the face, orthodontists now attempt to anticipate "where" the facial features will be decades down the road. This projection can help them design a treatment plan that takes advantage of these projected changes.
For example, orthodontists may begin treatment before a patient's teenage years with techniques that serve to guide jaw growth. Keeping that development on track will help if or when braces may be needed a few years later. Guiding jaw growth will help shorten the distance of where a patient is in their orofacial development and where they should be later in life with normal development.
Orthodontists aren't predictors of the future. But armed with an understanding of the aging process, they can help patients head in the right direction to produce a smile and facial appearance that will endure well into later life.
If you would like more information on moving teeth to achieve a more attractive appearance, please contact us or schedule an appointment for a consultation. You can also learn more about this topic by reading the Dear Doctor magazine article "Understanding Aging Makes Beauty Timeless."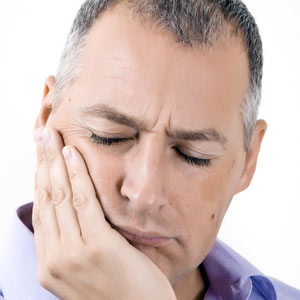 Chronic pain can turn your life upside down. While there are a number of disorders that fit in this category, two of them—fibromyalgia and temporomandibular disorders (TMD)—can disrupt your quality of life to the extreme. And it may be the two conditions have more in common than similar symptoms—according to one study, three-fourths of patients diagnosed with fibromyalgia show symptoms of TMD.
To understand why this is, let's take a closer look at these two conditions.
Fibromyalgia presents as widespread pain, aching or stiffness in the muscles and joints. Patients may also have general fatigue, sleep problems, mood swings or memory failures. TMD is a group of conditions that often result in pain and impairment of the temporomandibular joints that join the jaw with the skull. TMD can make normal activities like chewing, speaking or even yawning painful and difficult to do.
Researchers are now focusing on what may, if anything, connect these two conditions. Fibromyalgia is now believed to be an impairment of the central nervous system within the brain rather than a problem with individual nerves. One theory holds that the body has imbalances in its neurotransmitters, which interfere with the brain's pain processing.
Researchers have also found fibromyalgia patients with TMD have an increased sensitivity overall than those without the conditions. In the end, it may be influenced by genetics as more women than men are prone to have either of the conditions.
Treating these conditions is a matter of management. Although invasive techniques like jaw surgery for TMD are possible, the results (which are permanent) have been inconclusive in their effectiveness for relieving pain. We usually recommend patients try more conservative means first to lessen pain and difficulties, including soft foods, physical therapy, stretching exercises and muscle relaxant medication. Since stress is a major factor in both conditions, learning and practicing relaxation techniques may also be beneficial.
In similar ways, these techniques plus medication or cognitive-behavioral therapy that may influence neurotransmission can also help relieve symptoms of fibromyalgia. Be sure then that you consult with both your physician and dentist caring for both these diseases for the right approach for you to help relieve the effects of these two debilitating conditions.
If you would like more information on managing TMD or fibromyalgia, please contact us or schedule an appointment for a consultation. You can also learn more about this topic by reading the Dear Doctor magazine article "Fibromyalgia and Temporomandibular Disorders."